The coronavirus is the latest setback for WeWork. Here's what it means for the coworking giant's staff, landlords, and investors.
WeWork pulled its IPO in 2019 after mulling a massive valuation cut to drum up investor interest, and cofounder Adam Neumann was ousted as CEO and chairman.
New CEO real-estate veteran Sandeep Mathrani started in February, replacing Artie Minson and Sebastian Gunningham, who served as co-CEOs since Neumann was ousted.
In April, investor SoftBank backed out of its plan to buy $3 billion worth of WeWork shares, including nearly $1 billion from Neumann.
Two of WeWork's board members then sued the investor. Adam Neumann followed with his own lawsuit.
You can read our stories by subscribing to BI Prime.
Here's everything we know about what's going on inside WeWork:
Fresh layoffs in April and May
Leaked WeWork document reveals a huge reorg under way for people who manage its buildings. Here's how the new structure works — and the complex process for staff to save their jobs.
Flatiron School slashed at least 100 jobs and is permanently shuttering some campuses as part of bigger WeWork cuts.
WeWork is rolling out global layoffs over Zoom and has kicked off talks to slash jobs in the UK as the coworking giant struggles to cope with coronavirus fallout
Outsourced WeWork community service associates just lost their jobs — even as the coworking giant keeps offices open and charges members for space they can't use
Coronavirus cripples coworking
WeWork's revenue growth rate was cut in half in Q1, as the company burned through nearly $500 million in 'free cash outflow'
Leaked data shows the WeWork stakes that 10 big investors are stuck with — and how JPMorgan wanted to cash out $356 million from the struggling coworking giant
As WeWork and flex-space rivals stumble, 18 million square feet of space in NYC is at risk. Here's what that means for the real-estate market.
The coronavirus is a 'nuclear bomb' for companies like WeWork. 10 real-estate insiders lay out the future of flex-office, and how employers are preparing now.
WeWork members are getting fed up paying rent while the coworking giant tries to catch a break on its own leases. Here's how 4 entrepreneurs are trying to get out.
WeWork just gave its US tenants guidance on coronavirus outbreak — weeks after the outbreak started
Have a WeWork tip? Contact reporter Meghan Morris via encrypted messaging app Signal at +1 (646) 768-1627 using a non-work phone, email at mmorris@businessinsider.com, or Twitter DM at @MeghanEMorris. (PR pitches by email only, please.) You can also contact Business Insider securely via SecureDrop.
Lawsuits and investigations
SoftBank's brutal treatment of WeWork founder Adam Neumann shows that it has given up any hope for Silicon Valley and it's leaving a scorched landscape in its wake
Adam Neumann sues SoftBank for backing out of buying nearly $1 billion of his WeWork shares, saying the investor changed up the terms and he didn't sign off
WeWork board members are suing SoftBank for backing out of its plan to buy $3 billion of shares, and former CEO Adam Neumann is still weighing legal options
SoftBank is backing out of its plan to buy $3 billion worth of WeWork shares, including nearly $1 billion from former CEO Adam Neumann
WeWork paid over $2 million in cash to a woman who threatened to expose claims of sex, illegal drugs, and discrimination in a horrifying 50-page document
Executive changes under CEO Sandeep Mathrani
WeWork continues executive buildout with Baker Hughes CFO
WeWork's new CEO just tapped AT&T and movie theater execs for c-suite roles to build out his leadership team
WeWork's US president — and Adam Neumann's friend — will leave days after the firm's new CEO joins
WeWork just announced a new COO in its first major hire under new CEO

Plotting a path forward
WeWork's new CEO Sandeep Mathrani has to pull off one of the most difficult turnarounds Silicon Valley has ever seen. Insiders explain what he's like, and why he's the guy to do it.
Real-estate giant JLL is gaining a key partnership as WeWork unloads its Managed by Q business at a fire-sale price
WeWork is getting rid of free beer and wine on tap in all of its North American locations — here's how it's explaining the move
WeWork is now paying a retainer of $500,000 a month to Publicis for crisis PR and advertising services just weeks after almost running out of cash
WeWork just overhauled its compensation plan, and we have the full memo with details on cash bonuses, base salary changes, and new equity grants
WeWork shutters its restaurant-based coworking subsidiary, Spacious, and lays off the entire staff of about 50 employees
BANK OF AMERICA: WeWork and other IPO disasters could start a domino effect that sends US stocks tumbling. Here's how.
WeWork's turnaround plan calls for it to stanch its losses while opening hundreds of new locations. Here's why business and real-estate experts are baffled.
SoftBank bailout
SoftBank could walk away from the $3 billion WeWork stock buybacks it agreed to as part of its bailout plan: WSJ
Read the memo WeWork's new chairman just sent to all staff outlining its 5-year plan using the New York City Marathon as a metaphor
Read the email WeWork's co-CEOs sent to the troops after SoftBank brought in a new chairman to salvage the company
Inside WeWork's all-hands meeting, where the new chairman from SoftBank addressed employee concerns about worthless stock options and Kanye West's 'Flashing Lights' played
Read the email from WeWork's new chairman where he confirms layoffs and says: What we are lacking is focus' and 'accountability'
SoftBank likely had the Vision Fund on its mind when it decided to rescue WeWork
Fallout after the failed IPO
Jefferies just took another WeWork hit with a $69 million writedown to its stake in the coworking company
Life after WeWork: Laid-off employees take their next steps via Google docs, viral LinkedIn posts, and recruiting events hosted by ex-colleagues
WeWork's coding boot camp Flatiron School has laid off dozens of employees
WeWork plans to outsource cleaning and maintenance in first step of big staff cuts, leaked email shows
Goldman Sachs unloaded some of its WeWork shares before its investment bankers pitched investors on what it once considered a $60 billion-plus IPO
Inside WeWork's troubled $850 million Lord & Taylor building: A tale of outsize ambition, audacious renovations, and now financial worries
WeWork's school is closing at the end of the academic year as the company ditches passion projects to stem its huge losses
Neumann's personal finances
WeWork cofounder Adam Neumann personally invested $30 million in a startup and loaned money to its CEO. Then the CEO got fired over alleged gross misconduct.
Adam Neumann lent money to phone distributor PCS Wireless this spring, showing how his family office is investing beyond startups
Adam Neumann spent over $650,000 on property taxes last year — that's more than double the median US home value
Wall Street gave Adam Neumann up to $500 million he was going to pay back after WeWork's IPO. Now that the offering is pulled, banks are scrambling to hammer out a solution.
Neumann's exit
The Kabbalah Connection: Insiders say a celebrity-centered religious sect deeply influenced how Adam Neumann ran WeWork before its spectacular collapse
Sex, tequila, and a tiger: Employees inside Adam Neumann's WeWork talk about the nonstop party to attain a $100 billion dream and the messy reality that tanked it
Governance sank WeWork from the start, a VC and Stanford lecturer says. Here's what any founder can learn from Adam Neumann's cautionary tale.
At least 5 longtime members of Adam Neumann's inner circle are out, but cofounder Miguel McKelvey will remain as WeWork revamps itself
Tanking valuation
WeWork's competitors are scrambling to distance themselves from the co-working giant, but many are following the same script
WeWork cofounders Adam and Rebekah Neumann are close friends with Ivanka Trump and Jared Kushner and invited them to Rebekah's extravagant 40th birthday bash in Italy
The CEO of $1 billion WeWork rival Knotel says the idea of coworking is 'over'
Tech IPO injury report: Some of the biggest names in tech have taken a beating after going public this year
3 VC investors in flex-space startups slam WeWork's governance and leadership as its valuation crumbles
WeWork is doing increasing amounts of business with SoftBank, which is also its biggest investor
The history of WeWork's meteoric valuation rise — and fall
Financials, business history, and real estate
As WeWork and flex-space rivals stumble, 18 million square feet of space in NYC is at risk. Here's what that means for the real-estate market.

'We fell short in Q4': WeWork only hit 73% of an internal enterprise growth target in 2019, leaked memo shows
WeWork paid over $2 million in cash to a woman who threatened to expose claims of sex, illegal drugs, and discrimination in a horrifying 50-page document
A WeWork exec who was Rebekah Neumann's cousin regularly ran up huge expense reports before other execs ganged up and forced him out
WeWork just released an investor presentation that offers numbers the company didn't include in its widely-derided IPO documents
Insiders say WeWork's IT is a patchwork of cheap devices and Band-Aid fixes that will take millions to fix
WeWork used massive discounts — in some cases, essentially giving away space for 2 years — to try to poach customers from rivals
Coworking rivals
Leaked memo reveals Knotel CEO's playbook for burying news about jobs cuts at the flex-office startup
Flex-space unicorn Knotel just laid off 30% of workers and furloughed another 20% as the coronavirus cripples a once buzzy industry
Brookfield-backed Convene just laid off 20% of its workforce as the coronavirus upends the flex-space and events industries
Here's how 8 flex-office execs are battling the WeWork effect: Bigger customers, tamer decor, and partnering more with landlords
Convene's CEO says the $500 million flex-space startup is a hospitality company that partners with real estate, not a tech company. Here's an inside look at the company's financials.
Seduced by WeWork's sky-high valuation, coworking firms have multiplied. A shakeout could see them merge, shutter, or specialize.
Salaryo, a startup that loans people money to rent flex office spaces, just nabbed funding. It adds another layer of financing to the world of WeWork and its rivals.
Road to the failed IPO
WeWork might be painting itself as a tech company, but it's facing a bunch of old-school real estate worries
WeWork lays out its path to profitability – and most of its options involve slowing its breakneck growth
Here are the 5 biggest questions facing WeWork as it prepares for its IPO
WeWork is setting up a $2.9 billion fund to buy buildings that it will lease to itself
Neumann's leadership
Meet Rebekah Neumann: Insiders describe the spiritual, strategic mastermind who was the driving force behind WeWork and her husband, Adam Neumann
Adam Neumann demoted his chief of staff for being pregnant, a new complaint against the ousted CEO and WeWork alleges
WeWork details CEO Adam Neumann's web of loans, real-estate deals, and family involvement with the company
Lots of extremely successful founders in Silicon Valley cash out early. But WeWork's CEO pocketing $700 million is still far from normal.
WeWork's CEO says the way it rents out office space makes companies' financials look better. Some experts aren't sure how legitimate the pitch is.
SoftBank's role
Here's everything we know about how startups raise money from SoftBank's $100 billion Vision Fund
WeWork's CEO raised $4.4 billion from a Saudi-backed fund, but said going forward he'd consider declining investments on moral grounds
How WeWork's CEO grew a $10 billion relationship with SoftBank CEO Masayoshi Son, whom he calls 'Yoda'
It took a day for WeWork's CEO to recover from the shock of a $16 billion SoftBank investment falling apart
WeWork and Uber are giving SoftBank a black eye, but that doesn't mean Vision Fund II is in trouble, experts say
Deals
WeWork's tech head explains why the office provider is buying a building access app used by top landlords
Here are all the wild things, from wave pools to turmeric coffee creamer, that WeWork's surfing founder has invested in
WeWork acquires $249 million office-services startup Managed by Q as it goes after larger business customers
$20 billion startup WeWork continues its shopping spree with $200 million for Meetup
WeWork just led a $32 million funding round for a female-run startup that's basically a social club for women
Join the conversation about this story »
NOW WATCH: What makes 'Parasite' so shocking is the twist that happens in a 10-minute sequence
* This article was originally published here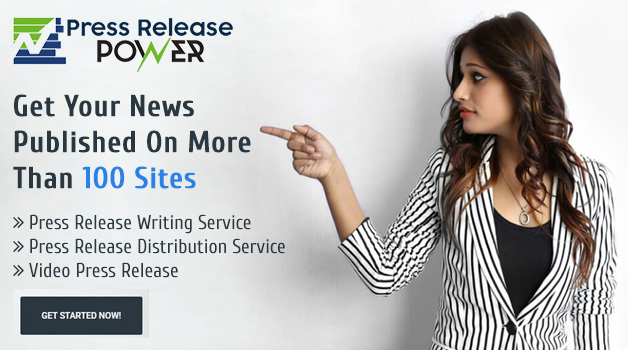 Source - https://www.businessinsider.com/subscription/prime?r=slide-library?r=wework-lpa